HEALING RETREAT... 10 min walk / 1 min drive into ST IVES...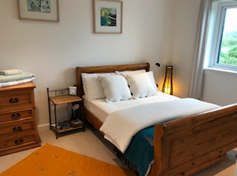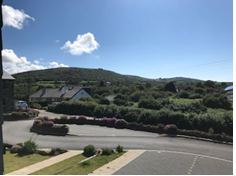 A beautiful home (stunning location) within which to 'stand still'......
As our lives become ever more 'hectic' sometimes there comes a need to 'stop', to 'stand still' preferably in a place of solitude and outstanding beauty. In this respect I was recently told, by a wise old woman, "savour what you see, because if you miss it today it will have become something else tomorrow - so you not only miss it once, you miss it twice." I therefore warmly invite you to consider staying at my home, where you will be supported in whatever your 'stand still' needs and requirements may be.

To book your stay at my home please do so via my Contact Me page.

To book healing sessions you simply choose how many and which ones (Reiki and/or Shamanic) you would like to receive/experience.
Your Healing Retreat Experience - will be taylored specifically to you! and your needs of me!'
If you are uncertain as to what your Healing Retreat needs may be, I am happy to listen to what you feel I, my home and local area could offer you! so that we can then agree on which treatments you feel most drawn to, the times of day (am, pm, evening) that you feel would suit best, so that it allows for periods of peaceful/reflective down time.
HEALING RETREAT:
Reiki
Have me explain about the concept of Byosen
Reiki treatment (physical well-being) Jikiden method
Reiki treatment (mental well-being) Usui method
Shamanic
Have me explain about the concept of Shamanism
Experience a Shamanic Healing Treatment
Experience a Shamanic Divination Session
THE LOCAL AREA:
Walking
Walk along the (St Ives to Zennor) coast path. - 5 mins walk
Walk on 1 (of 5) St Ives beaches. - 15 mins walk
Walk up Rosewarne Hill. - 10 mins walk
Car
Gwithian Sand Dunes, The Towans and Hayle. - 20+ mins
Walk in the stunningly beautiful Tehidy Woods. - 30+ mins
Visit St Just by way of the scenic coast road. - 25+ mins
LOCATION: The property is situated on a quiet private (rural aspect) road, 150 yards from the St Ives to Zennor coastal path, 15 minutes walk (2 minutes drive) into St Ives where you will be spoilt for choice in respect of: beaches/boutique shops/cafes and restaurants.
THE ROOM:
Exclusive use of a spacious double bedroom, with large en-suite, which boasts panoramic rural views of Rosewarne Hill from your bedroom window.
THE PROPERTY: Cornwall- St Ives - is a spacious new build (townhouse) which offers separate kitchen/cloakroom and open plan dining/living room. The front aspect of the property looks out over Rosewarne Hill (designated as an area of outstanding national beauty), whilst the back showcases a beautiful and colourful rock garden. Being East/West facing the property is saturated with sunlight for the full day (bar clouds!).
Also for private use is a patio area at the front of the house, to allow you to watch the most stunning of sunsets, weather permitting.
Wireless broadband is available.
PARKING: There is private parking available for one vehicle.